Our Academic Counsellor would reach out to you within the next 24 hours.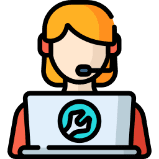 Need Help? Talk to our Academic Counsellors
Request Callback
Responsibilities:
Work closely with the dev engineering team and build solutions to improve security, productivity, and efficiency of the Scaler product and team.
Implementing, maintaining, monitoring, and supporting the IT infrastructure.
Ensuring that systems are safe and secure against cybersecurity threats.
Building and setting up new development tools and infrastructure.
Working on ways to automate and improve development and release processes.
Improve the data architecture strategy - Multiple geographies, Disaster Recovery, Data Protection.
Requirements:
Hands-on experience of high scale AWS Cloud environment or any other similar Cloud Platforms.
Experience in Infrastructure as a code service like Cloudformation/Terraform.
Hands-on experience with deployment pipeline tools like Jenkins, Chef, Kubernetes.
Proven record of initiatives taken to ensure safety against cybersecurity threats.
Strong practical application experience on Linux.
Strong scripting skills (e. g. Python, Bash, shell).
Bias for action translates to a get-it-done rather than wait-for-perfection' approach.
Obsession with process excellence, which translates to being independent and detailed with all inputs and outputs.
Effective written & verbal communication skills, including experience in handling messaging & communication with external stakeholders.
Bias to own, hustle and deliver, which translates to proactively taking the lead with new initiatives, by default.
Caring and inspirational teammate, which translates to bringing the best out of every colleague, always: )
Location: Bengaluru
Job Type: Full time
Work: Remote