Our Academic Counsellor would reach out to you within the next 24 hours.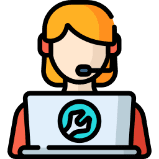 Need Help? Talk to our Academic Counsellors
Request Callback
Key responsibilities would involve
4+ years of experience in building web scale applications
Should be capable enough to build any complex web application using vanilla javascript
Strong experience in at least one modern frontend framework React(Preferred), Vue, Angular etc.
Experience in building frontend build systems using Gulp, Webpack, Babel etc
In depth knowledge of at least one relational database
Good understanding of both high level and low level architecture of systems
Should care deeply about writing clean, maintainable code even while solving hard technical problems.
Able to work in cross-functional teams
Mentor junior engineers and interns
Good to have
Hands on experience of Ruby on Rails
Hands on experience of AWS and infrastructure ownership
Product building experience
Tech Stack
Ruby on Rails, React JS, Mysql, DynamoDB, AWS ECS, Redshift, Redis
Why Scaler?
Empowering role: You get a front-row seat to a high-growth, fast-paced B2C+B2B business in a role that expects you to learn and contribute specifically in high-impact initiatives critical to our trajectory
Distinctive team: Our team is an inspiration powerhouse built with the best of Facebook, Google, Twitter, McKinsey, BCG, Sequoia Capital, Bain Capital and Hotstar to name a few
Unicorn trajectory: Unlike 99% of startups, we believe in sustainable growth. No wonder, we are profitable and on course to be a unicorn in the next 24-36 months
Marquee investors: Our investors are marquee firms such as Sequoia Capital (Investors in Google, Apple, and Cisco) and Tiger Global (major investor in Flipkart). We are also backed by the Singapore govt along with other strategic angel investors
Culture of a caring meritocracy with great perks: A caring meritocracy built by inspirational leaders; free food, health insurance and an ultra-chic office space
Market leading compensation: If we like you, we will make sure you like our offer
Location: Bengaluru
Job Type: Full time
Work: Remote