Our Academic Counsellor would reach out to you within the next 24 hours.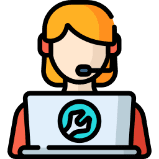 Need Help? Talk to our Academic Counsellors
Request Callback
---
| | | |
| --- | --- | --- |
| 2019 | 2019 | 2020 |
| April EliteX | June Scaler+SuperX | April20 EliteX |
| April SuperX | May EliteX | April20 SuperX |
| July EliteX | May SuperX | Feb20 EliteX |
| July SuperX | October EliteX | Feb20 SuperX |
| June EliteX | October SuperX | January20 EliteX |
| June SuperX | September EliteX | January20 SuperX |
| June Scaler+EliteX | September SuperX | |
We don't want you to code this evening - just kick back and celebrate with your Scaler fam 🥳

Celebrate with the most sought after entrepreneur in the tech world whose words of wisdom are to be put on the wall

🔥

We have also planned something super special for you. Hint: Expect a delivery, that's all we can say! - Don't forget to add Scaler to the Education Section on your LinkedIn profile to be eligible

🎁

Take a walk down memory lane with your favourite instructors, and the people who started it all: Abhimanyu and Anshuman

🤩

This is your moment of fame - a super amazing award ceremony where we will celebrate top performers in various categories including the best problem solvers and streak maintainers to name a few

🏆

There's a lot more in store, so show up to find out!
RSVP now & let your batchmates know!
Scaler Academy was founded on the principle of ensuring the highest quality of tech education for its students - irrespective of where they came from. Over the years, the community has continued to expand and excel by upholding its values of growing, sharing and learning together. Time and time again, we've watched our learners flourish as they worked towards being 1% better every day, and we couldn't be any prouder!
Now the time has come to commemorate your hard work!
We cordially invite you to be a part of our first-ever Convocation Ceremony for our Early Believers! Graduation marks a very special day in a student's life and we want to give you this opportunity to reflect on your past, present and future.
Upholding that spirit, join us on this momentous occasion to celebrate your achievements, cherish heartwarming memories and at the same time, embark on a new journey that leads to an exciting future.