Ever since TCS (Tata Consultancy Services) established its roots in Mumbai in 1968, India has constantly showcased its prowess as one of the leading IT powerhouses in the world. Indian techies, not just in India but even abroad, are making a name for themselves by providing quality labour and even spearheading several top tech firms.
But, if you look at it, the Indian IT sector has primarily enjoyed a reputation as a service-based landscape, with the majority of its talent and effort getting exported.
The historically dominant players — TCS, HCL, Infosys, Wipro, etc. — are also service-based and still recruit the most IT professionals in India.
However, things are changing. Over the past decade or more, with significant growth in the domestic IT market and the rise of the startup culture, India is harbouring more and more product-based companies and startups.
Major IT hubs in India - Karnataka, Maharashtra, etc., are becoming hotspots for domestic and international players offering unprecedented product-based solutions all over the world.
Among these IT hubs, the state of Tamil Nadu is coming up as a highly promising hotbed for product-based firms. The cities of Chennai and Coimbatore are proud parents to some of the foremost tech firms, such as  Zoho and Freshworks, as well as a preferred location for global players such as Amazon, PayPal, etc.
In this article, we will further our emphasis on Tamil Nadu as a fertile ground for product-based companies. We will also look at some of the top product-based companies in Tamil Nadu and gain some relevant insights into them.
But first, let us spell out a legible definition of a product-based firm for you.
Product-Based Companies at a Glance
The term "product-based company" is quite straightforward yet vague at the same time. On the surface, anyone even remotely aware of such companies knows that a product-based company offers the products it builds to its clients. They can even name a few companies, such as Microsoft and Adobe, to back their seemingly uncomplicated explanation of the term.
However, it is when we get into the specifics of the index and the types of products such companies build and sell that we realise how confusing this term can be.
Hence, here we have tried to tone down the complexity of this term and offer you a much less convoluted, and hopefully a more digestible, explanation of the term "product-based".
A product-based company creates, markets and sells proprietary products to clients via the B2B model or the B2C model, or both. And while it is understandable that many of us tend to label these products as software, as it is the IT companies that kind of popularised this term, the products that these companies come up with can also be tangible.
For example, Microsoft is a product-based firm that offers software products, such as the Microsoft Suite, Microsoft Azure, etc., in addition to the Surface series of devices — smartphones, tablets, laptops, etc.
Also, more often than satisfying a client's specific needs, the products a product-based company builds address the market's needs. And in the process, they also try to generate a new demand in the market.
Take the eReader, for instance. eReaders have existed for decades, but it is Amazon, another product-based firm, that popularised them by introducing the Kindle eReader series as well as the Kindle bookstore. And today, if we mention eReaders, the first name that comes to our mind is Kindle.
Top Product-Based Companies in Tamil Nadu
The impact that the Indian IT sector has on the world is huge. And of the many Indian IT hubs that have contributed to this feat, Tamil Nadu has played a significant role.
Chennai, the capital city of Tamil Nadu, is one of India's foremost IT hubs, ranking 4th on Dataquest's list of top IT cities in India. It is also home to some of the most valuable and successful startups the nation has to offer, such as Zoho, KissFlow, Freshworks, etc.
But, in recent years, another city in Tamil Nadu — Coimbatore — is emerging as the new IT hotspot. It is drawing to itself a slew of MNCs and startups, many of which are SaaS firms, and trying to compete with its elder brother Chennai.
Adding fuel to the fire is the Tamil Nadu government, which has plans to strengthen the state's tech infrastructure and introduce new policies to empower the IT field.
Thus, it is safe to say, Tamil Nadu is more than a favourable destination for IT firms and startups. And making it possible is the emerging startup culture in the state as well as a fresh cut of talented individuals that are contributing unprecedented tech initiatives to a plethora of tech fields.
And to back the claims that we have made here, let us offer you a list of 12 premier product-based firms that have their offices (and even roots, in some cases) in Tamil Nadu.
Walmart
Walmart Labs, or Walmart Global Tech, is the tech subsidiary of Walmart — the world's biggest retailer.
Walmart Labs aims to use technological innovations to augment the services, operations and experiences at the retail giant, empowering its stores, employees and customers.
Job roles at Walmart Global Tech comprise software engineers, data scientists and data engineers, in addition to those associated with the supply chain, business development, HR and Marketing.
The team at Walmart Global Tech is constantly engaged in copious R&D to design products that streamline and revolutionise Walmart's retail empire.
For Software Development Engineers at Walmart, the salary averages out at INR 13.7 L per year, with INR 1.5 L being the lower end and INR 28.4 L being at the upper.
Paypal
One of the first online payment platforms in the world, PayPal has been operating in India for over a decade. Founded by Elon Musk in the year 1999, the American financial services giant offers a platform for online money transfers as its flagship product. Its other products include banking services, support for buying and selling crypto, bill payments and more.
PayPal also owns the online payment firms Braintree, Venmo and Xoom, expanding its userbase to a whopping 325 million active users and presence in over 200 markets.
Coming to the pay, PayPal India offers an average salary of INR 14.4 L pa to its SDEs along with various perks and bonuses.
Amazon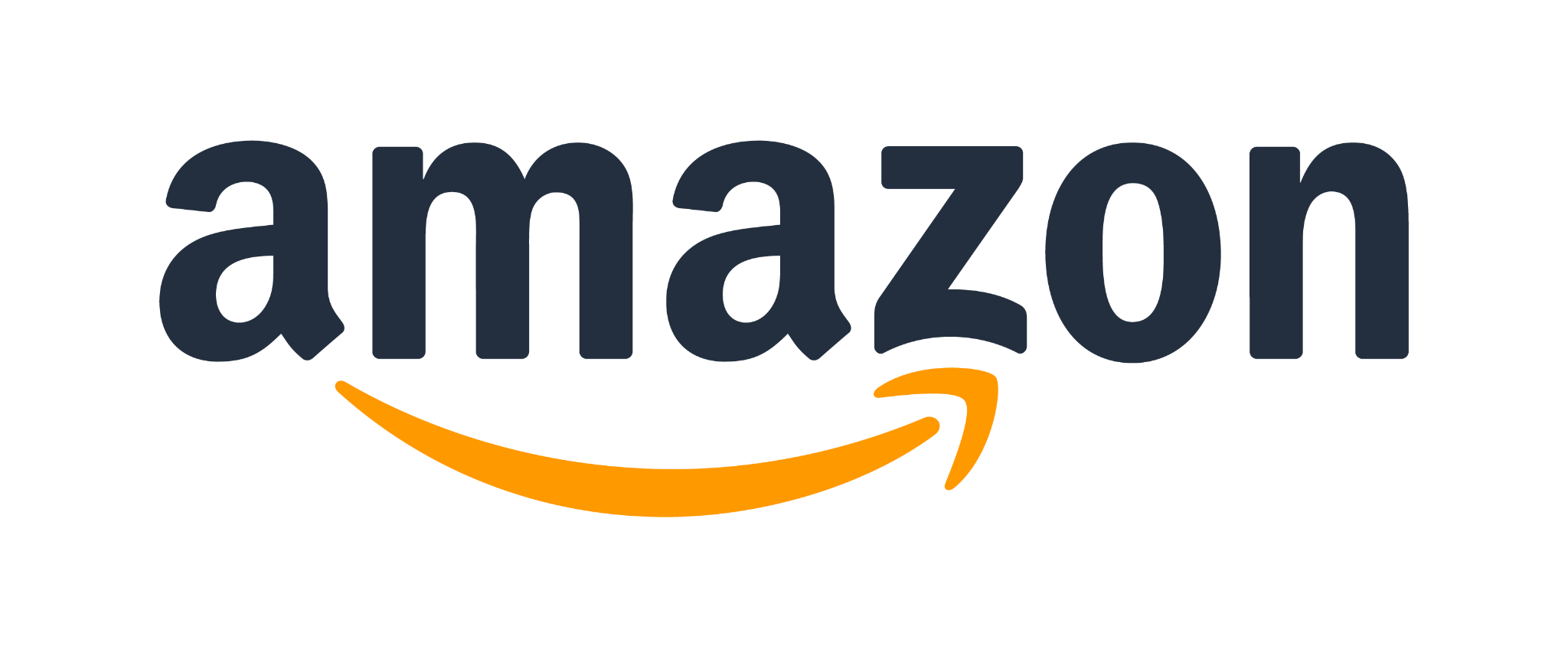 Amazon is an American tech and e-commerce conglomerate with branches in online retail, cloud computing, virtual entertainment (streaming), music, artificial intelligence, book publishing, etc.
On par with Walmart as one of the world's largest retailer, Amazon also finds a mention in the top 5 tech companies of the US. And as expected, Amazon needs a ton of IT professionals to run its operations.
Amazon was one of the first international corporations to set foot on Tamil Nadu's soil when it commenced operations in 2005. Since then, Amazon has employed over 14,000 techies in Tamil Nadu alone. Thus, it is safe to say, Tamil Nadu holds strategic importance for Amazon as one of its prime (pun intended) overseas bases of operations.
The pay at Amazon Chennai hovers around INR 15.2 L per annum for SDEs, going up to INR 31 L for professionals with enough experience.
Freshworks
Freshworks is a domestic Unicorn that went international to increase its proximity to its customers. Founded in 2010 in Chennai, the cloud-based IT solutions provider for businesses is now based in California, United States. But that doesn't deter it from employing a formidable workforce in Chennai.
The SaaS firm employs over 4000 people in its offices in India, Europe, the US and Australia, with the Indian offices contributing the greater headcount.
Freshworks offers its SDEs in India a median salary of INR 8 L pa that can go up to INR 16.7 L pa (median) for senior SDEs, hitting an upper limit of INR 27.5 L pa.
Rocketlane
Another Indian startup on this list Rocketlane was founded in 2020 and is based out of (you guessed it) Chennai.
Rocketlane is a client onboarding technology provider that offers its proprietary client onboarding platform for businesses to streamline their customer onboarding process and increase collaboration with the customers as well as within development teams.
The pay at Rocketlane ranges between INR 10 L and INR 30 L pa for software engineers.
Chargebee

One of the most valuable fintech Indian startups based out of Chennai, Chargebee offers a range of cloud-based billing and invoicing solutions to help businesses manage their finances on a robust and flexible billing system.
It is a scalable subscription-based service that provides a full-fledged ecosystem for companies to carry out their revenue operations efficiently.
For software engineers working at Chargebee, the salary packages go from INR 5 L to INR 27 L pa, averaging at INR 10.9 L.
CredAvenue
India's fastest Unicorn, CredAvenue is a debt solution provider, offering a range of platforms facilitating fixed income, supply chain finance, ABS (asset-based security/securitization) and co-lending while also being one of India's largest debt marketplaces.
The fintech firm also owns majority shares in Corpository, an Indian SaaS startup offering credit underwriting services to corporates, and Spocto, an AI-powered debt recovery platform.
SDEs at CredAvenue get offered INR 12.3 L on an average, with the lowest salary package capped at INR 8 L and going up to INR 15 L for professionals with adequate experience.
Waycool
Founded in 2015 and basing its operations out of Chennai, Waycool is one of India's leading food development and distribution companies that uses the latest tech to aid its food procurement, retail and supply chain solutions.
Its flagship products include the Horeca solution, which allows consumers to buy farm produce in bulk at great prices through a simplified purchasing mechanism and under the scrutiny of Waycool's strict quality control.
Waycool's retail solution removes the hassle associated with ordering grocery items and other provisions online for Kirana stores.
The agri-commerce firm is also a parent to several subsidiaries offering a range of farm-fresh and processed food items.
And citing the scale of its operations, it is a given that the FMCG firm requires capable and creative software developers to organise its operations.
Salary for SDEs at Waycool averages at INR 4.6 L pa. For Android developers, the pay is higher with a midpoint package of INR 7.9 L pa.
SuperOps
SuperOps.ai, or simply SuperOps, is a startup that aims to empower MSPs (Managed Service Providers) by offering them an AI-enabled MSP platform to increase the speed and efficiency of the services they deliver.
The MSP platform is thus the flagship product of SuperOps that offers unprecedented PSA (professional service automation) and RMM (remote monitoring and management) capabilities to MSPs.
To keep its operations running and pave the way for further enhancements, SuperOps pays its Junior SDEs INR 4.9 L as median pay, its backend engineers anywhere between INR 7 L to INR 13 L, and its senior backend engineers from INR 10.5 L to INR 15.8 L pa.
Everstage
Everstage is another domestic startup with its headquarters in Chennai that offers commission management solutions to businesses.
Founded with the vision to overhaul the way the sales teams are paid by companies, Everstage devised a scalable commission management platform that streamlines payments for sales reps.
The platform sports a range of features, including performance-based commission calculation, creation of effective incentive plans, personalised dashboards for sales reps and more.
Coming to the salary and commissions for SDEs at Everstage, the company offers packages ranging from INR 5 L pa to INR 23 L pa for more experienced developers.
Growfin
Growfin.ai is a SaaS-based fintech startup that offers a customisable CRM platform for businesses to better manage their receivables.
Growfin.ai packs a range of features, including real-time tracking of the collection procedure, enhanced collaboration among teams - in the financial and the customer-facing departments, AR automation to predict collection trends and detailed AR reports.
In case you are planning to join Growfin, salaries for SDEs here go from INR 10 L to INR 20 L per annum.
Kissflow
The final entry on this list, Kissflow is another prominent SaaS startup that has contributed a great deal towards putting Chennai, and thus, Tamil Nadu, on India's IT-hub map.
Kissflow is, in the fundamental sense, a comprehensive workflow automation tool.
It is a platform that enables business professionals to bring together all their business tools and processes in one place, thereby simplifying access to them.
Kissflow also aids its users in putting into effect various BPM best practices in their workplaces.
To keep its platform up on its feet, Kissflow offers its SDEs an annual average of INR 13.5 L with added incentives.
Product-Based Companies Vs Service-Based Companies: 5 Primary Differences
So we guess, by now, you at least have an idea of what a product-based company is. Next, let us get better clarity on such companies by putting them up against their service-based counterparts.
Product-based Companies

Service-Based Companies

Since these companies create products that resolve issues common to a large number of consumers, they are heavy on research and development.

The work environment here is comparatively less creative and thus, requires less input from the R&D department.

These companies rarely wait for client requests and create their products beforehand.




Then, they proceed with marketing the products to attract customers and document sales.




Service-based firms initiate their operations when a client approaches them.

The payscale at such companies is on the higher side of the spectrum.




Also, they offer their employees regular salary hikes




The average salary is lower than product-based firms and the salary hikes are less frequent.

A creative

work environment pushes the employees to grow their skillsets and tread on a constant path of learning.

The work environment is fairly monotonous and thus, sane employees are bound to get bored and experience stagnancy sooner or later.

The hiring process is more gruelling with several rounds of interviews and assessments.

Fewer interview rounds and relatively lax assessments make up for a not-so-difficult hiring process.
Why join a Product-Based Company?
So far, we have delved quite deep to understand product-based companies. We even saw what differentiates a product-based firm from a service-based one. But, all this information is worth little if we can't solve the real questions with it, right?
So, let's get it straight once and for all and tell you why you should join a product-based firm.
We have already added a few perks of working at a product-based firm in the previous "differences" section. Let's add some more to the list of benefits with the following advantages:
Learning is an eternal undertaking
One of the more overt plus points of working in a product-based firm is that you are less likely to feel stuck and limited.
These companies always want to stay a step ahead and thus, would want their employees to create the most innovative and pathbreaking products.
For you, this means constantly working with the latest technologies & methodologies and exercising your creative faculties to come up with something awesome.
You get to work with passionate people
Product-based companies need more technically-proficient people in their teams (hence the stressful interviews).
Thus, the people you will work with at such companies will carry more passion for what they do and might even be quite good at it.
For you, this translates to making acquaintances with exceptional people, learning their ways and keeping yourself motivated toward your professional responsibilities.
The work culture is a big plus
Most, if not all, product-based companies now prioritise work over rigid time schedules. So, while you will not be exempt from deadlines, at least you won't have to work strictly by the clock and only worry about completing the given task on time.
Also, product-based companies evidently offer more employee benefits and work-friendly policies for what they demand from their employees.
A friendly work environment awaits you
Every company demands efficiency from its employees, but this demand is a bit more palpable in product-based companies.
Since they are building stellar products, product-based firms need their employees to work at their best.
Hence, the work environment at such firms is curated to offer the employees a highly favourable workplace, one that can cater to most of their professional needs.
You acquire domain expertise and enrich your portfolio
At times, employees at product-based firms have to work on the same project and thus in the same domain for years.
And although this might reek of stagnancy, employees working on fine-tuning a product can learn a lot about their field of work and use that knowledge for many circumstances — showcasing domain expertise, applying for a higher paying job, etc.
Also, working on different products will allow you to supplement your portfolio with impactful work, which you can again use in your succeeding job interviews.
Skills Required to Work at a Product-Based Company
The fact that almost all of the tech giants today are product-based firms is a testament to the dominance and scope of the product-based model.
It is also one of the many reasons why aspiring and working IT professionals seek employment in product-based firms.
And we believe, after reading so much about product-based firms and looking at so many examples, even you might be gearing yourself to land yourself a role at an esteemed product-based company, right?
But, before you apply at the likes of Microsoft, Google, Adobe, etc., or at any product-based startup, you should possess the following skills to guarantee yourself a job offer letter.
A strong foundation in the field of computer programming
Programming or coding is one of the inevitable skills that every industry demands in varying degrees.
But for product-based firms, being proficient and certified in the basics of programming, and knowing at least one major programming language (Java, C/C++, Python, JavaScript, etc.,) is a must.
In addition, having a solid grip on concepts such as data structures, object-oriented programming, networking, cloud computing, networking, DBMS and RDBMS, etc., is more than welcome.
A solid set of problem-solving skills
Product-based firms are all about solving consumers' problems in the best possible manner with their products. Thus, it goes without saying that having strong problem-solving skills is crucial to working at a product-based firm.
Teamwork and collaboration skills
Being a lone wolf is cool, but not when you are working at a product-based firm. More often than not, working on a product requires being part of a diverse team comprising several job roles.
Hence, you should possess the flexibility to get along with your teammates, understand the perspectives and judgements of others, communicate with everyone effectively and adapt to the work culture at the company.
Additional foundational knowledge of the industry the company belongs to
If you are working at a fintech firm, you should at least know the basics of fintech technology. And the same goes for when you are working in an e-Commerce firm, a Supply Chain firm, etc.
When you have an idea of the industry a company is catering to, you will be able to readily use your other three skills to devise awesome solutions.
The Bottom Line
Tamil Nadu is home to a great many product-based MNCs and startups offering a diverse range of solutions to supply and resolve the needs of the market - domestic as well as international. And the above list of top product-based companies in Tamil Nadu is a testament to this statement.
Barring a few, many of these companies offer competitive compensation to their employees along with compelling perks, benefits, bonuses and whatnot. Thus, if you are a techie residing in Tamil Nadu or one planning to move there for certain reasons, you can always check these product-based companies for excellent employment opportunities that align with your fields of interest.